BINDING
Binding Instructions
Follow the step by step instructions for binding Graupner receivers
QUESTIONS
Receivers Tips and Tricks
Graupner receiver tips, tricks, and information not found anywhere else.
RECEIVER OVERVIEW
Graupner Receivers Lineup
This table will show all of the current produced Graupner receivers, features, and firmware version
FIRMWARE UPDATE STUDIO
Graupner Default Software
The firmware update studio updates all of Graupner's products including chargers. It also has the ability to read and play log files and much more.
This download also contains the manual
FIRMWARE UPDATER
Receivers, ESC's, Modules
This software will update all of your Graupner products (not radios) to the latest version. It works with both Windows and Apple computers.
Requires Java. EXE is for Windows, JAR is for Apple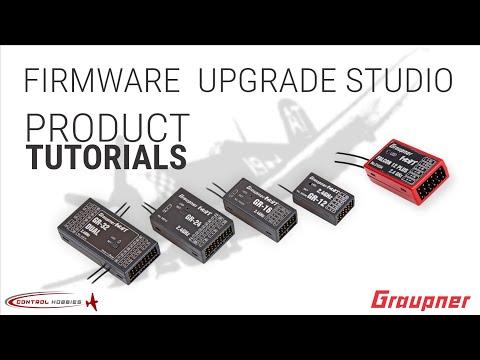 USING THE FIRMWARE UPGRADE STUDIO
This short video shows you how to update your Graupner telemetry and Gyro Flight Controllers with the Graupner Firmware Upgrade Studio